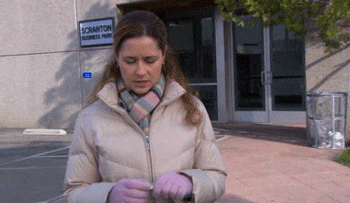 "Yes, I'm stuck in the middle with you,
And I'm wondering what it is I should do,
It's so hard to keep this smile from my face,
Losing control, yeah, I'm all over the place"
Clowns to the left of me, jokers to the right,
Here I am, stuck in the middle with you."
As offices around the world start to open.
We're seeing a tension between the need to feel safe and the pressure to return.
As I sat down to write this, the old Steelers Wheel song popped into my mind.
Felt apt.
Time's moving on. The wheels are starting to turn.
Sure, we're wearing face masks when we go out. But we are going out.
I began to wonder… is this the beginning of Covid-19's second act?
The old economy needs us back.
The act of going to work is the lifeblood of a host of supporting actors. The cafes, shops, trains, and restaurants that play for an audience who, suddenly disappeared – they need us back.
As this second act gets underway, I imagine the curtains opening to a dramatic scene.
A worker's monologue dances from one side of this chaos to another.
"You've scared me into staying at home (I don't want to be the one who "kills Grandma"),"
"Now you're calling upon my civic duty to go out and start spending."
"I've spent months being productive at home,"
"Now I'm told that I can only be 'productive' at work."
"I love the flexibility of working from home,"
"But I really miss my friends at work and the energy at the office."
Stuck in the middle indeed.
The conversations about this on social tells us a lot about these internal, emotional conflicts.
Are people ready to go back? Yes, but it's a slim majority (56%) who are positive about it.
A lot depends on your sense of perspective.
We found that those who had been furloughed were the keenest to return (62% were 'ready to return').
While those working from home seem much less keen (22% 'ready to return').
Lastly, and this is a bit concerning, 88% of people who had returned (or were about to) felt pressured to do so – when they didn't feel ready.
It sounds like HR and exec teams have their work cut out for them.
People have real fears about the safety of returning.
If, what we saw in social plays out in your organisation, you'll need to think about how to address these concerns sensitively.
Those not ready to return are scared and anxious.
The idea of having to return to work when they don't feel ready is having a palpable effect on their mental health, for some even escalating into full-blown panic attacks.
"Hi everyone I return to work at 6 pm today cried 4 times already today because my paranoia is horrendous and I can't stop thinking that I'm going to get sick"
"I have looked at going back to work in a safe way, but it requires an effective test and trace system, which we currently don't have in the UK."
"@TwitterUser I'm pretty scared about going back to work in a small shop next Wednesday ?"
"Got a wave of anxiety earlier about going back to work and all the change that is to come. Genuinely felt like someone sat on my chest."
On the flip side, those who are ready to return are almost overjoyed.
They're excited about being reunited with their colleagues and to recapture the 'buzz' of going back into work.
They've had enough of being at home.
They're looking forward to getting back to their normal routine.
They have little desire to keep any of what's happened to them over the last few months of not working or working from home.
"Finally after a long 4 months, I get to go back to work, not slept an utter inch due to the excitement"
"First day back in the office after 14 weeks working from home. Must admit I felt like I was going back to school; so excited to see my friends but a bit nervous about what it would feel like. I'm so glad I did though. It was so nice to see people face 2 face again & have human contact!"
"We can open from Monday! I'm the happiest dude in the world!!!!!! I'll see everyone soon!!! #BackToWork #lockdownuk #lockdownend"
The obvious point to all this is that people are different.
We work best in different ways, in different spaces and at different times.
As employers, we can choose the old routine, or we can adapt.
The last four months have shown what's possible.
The common enablers from both sides of the story seem to be:
Freedom: control: over when and where they work.
Saving time: getting time back that they'd waste commuting.
Safety: confidence in their employer's actions to keep them safe.
Energy: what we get from others that make us more productive and engaged.
Progress: feeling that they're part of something moving forward.
The opportunity now is for us to take some of these factors and think again about how we need people to work.
Like everything at the moment, it's likely to change.
What I find exciting is the opportunity.
There's a moment for businesses to show people that they understand.
To legitimise their concerns and acknowledge what's changed.
To adapt.
To blend the best of both worlds.
The curtain is rising on Act Two. Are you ready?
We help brands understand what's important to the people who work for them.
People don't talk to researchers the way they talk to each other, but they do on social.
We use these conversations to help you understand what drives employee engagement and retention.
Drop me a line if you're working on this and would like to know more.
To find out how you can use social listening for better business insights, sign up to our newsletter or schedule a chat with us.